Oct 05, 2017


Introducing our newest team members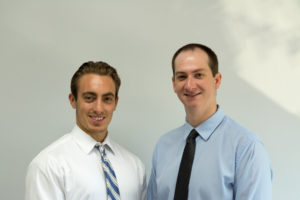 ASDi is happy to welcome two new employees to our team of dedicated and talented engineers.  Evan Gray, PE joined ASDi in July, 2017 and comes to us with 3+ years of experience in the profession.  He is a graduate of Cal Poly's Civil Engineering program.
Andrew Plescia carries a degree in Civil Engineering from Fresno State, and began his career with ASDi in February, 2017.   We look forward to the great things he is capable of.